Before you read this. I am not a racist. Majority of my friends,  girls, were western. My biological mother is Russian-Turkish.  I am not even black, but nor do I consider my self as white. I do have carbon though, so  like the famous guitarist called Slash, Dwayne the rock Johnson, Vin diesel etc. Like these dudes, If I stay under the sun for some time, I can get quite brown, which is why you will hear me saying the things I am about to say. Also, like the rest of the world, the so called black people such as Indians, many Asians, and all so called Afrikans who are not aware of metaphysics, atoms, spirits, well, they aint gonna do shit for you, and are not trust worthy as you grow in spirit. They are attached to the pleasures of the 5 senses just like the majority of the westerners. It is just the way it is… There will be no support for you from these people as you raise your consciousness, because your high vibration has made you a matrix reject. Hell, some people, like my self have even being targeted, and gang stalked due to the raising of our atomic vibration, something which our system is rigged not to allow to happen otherwise it can not feed from us anymore, and will die faster than it should.
So, My road to Ascension actually started with A Course in Miracles related books that were able to explain easier what a book called A Course in Miracles is all about. When I stumbled upon these books I was in my early 20s and was not as aware of my Egyptian (Ancient and modern Egyptian or Turkish-Kemetian-Nubian heritage and DNA. WOHOO!).
The ACIM related books, and authors were very entertaining, and are people with pure hearts no doubt, but as I started to walk, and grow in my own path I noticed that these teachers are all westerners, Christians, Jews etc. Basically people I have DNA heritage wise not much to do with, and we cant ignore the biological aspect of Awakening, and ACIM does not go into physics, nor do the ACIM teachers go much about physics. Majority do not go into the deceptions of this world (Michael jackson deception, Martin Luther king, history etc) which is a huge deal now because so many of these people are turning out to be masonic criminals and Michael jackson is actually a Corybantes hellenic deity. I do not want to blame these ACIM teachers though, because majority were born before, or in the 60s, so it is as different ball game for them, since they have invested their beliefs on the things of those times. ACIM, and the few good teachers out there have pointed out that each curriculum is highly individualized.
Not having a religious back ground since birth (my mother converted from islam to christianity due to marriage that ended when I was 6 years) the Christian terminology of these teachers and A course in miracles did not resonate with me no matter how many years I spent reading the books on and off, and spent a lot of time following these western teachers whose paths were radically different than mine. When I eventually red A Course in miracles, terms like holy spirit, Jesus and God were putting me off. All these terminologies are terms that did not come from Egypt, Afrika in general. They were forced upon that continent trough rape, submission, black magic, and sneaky lies. I have done a small break down, in my other articles of how Ancient Egypt Afrika was invaded by Greeks and Romans so I will not go into that.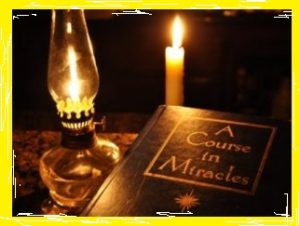 Even the word Egypt or Afrika is coming from the Christians. Afrika was originally just called then land of the dark people. Each civilization in "Afrika", including Kemet (Egypt) meant black, carbon, melanin. Egypt still means black in Greek. The sphinx statue of an Afrikan Negroid woman facing to the east is an epic statement that their skin was able to withstand heat. Dumb Napoleon Bonaparte, Greek scholars, Egyptologist, Alestoy Crowley and Hollywood is part of an agenda to deny this and so are many other western authors such as a looser called Mika Waltari.
The more I am discovering my connection to Thoth ( Greeks renamed as Hermes and Rome renamed as Jesus) the more I cant stand anything that has to do with words like Jesus, god or holy spirit, which is why I am selling all my Course in miracles related books. They were activating agents to start this Ascension thing, and find my Totem, and I thank these materials for that.
The majority of the people studying ACIM are westerners, and the more we awaken the more we will discover that this game of life is very black and white: Duality. Yes, we must forgive the game. I will not be surprised if people with Egyptian heritage will not read the Course or hinduism, buddhism. They were not exactly designed for people of stronger carbon who are Egyptians and the rest of the dark land (Dumb ass Christians/Jews renamed as Afrika, India, Indonesia etc). Even Buddha means black face for crying out loud.
Unlike Christians, Catholics, Jehowas, and all other Christian divisions, that claim A Course in miracles is bad and evil. This is not what I am saying. I think all westerners should grab it, and heal their dumb down minds as fast as possible other wise they will not make it. The western people, especially in Scandinavia, are way too comfortable in their sleep state because the system is currently rigged to serve them a little better, while the rest, the so called minorities are designed to fail in their pursuits, and die while the rest are watching… Which is fine as well because we are meant to leave this planet anyway. The problems we face as "minorities" due to western ignorance gives us much more power to not submit, and trust the system, and the real terrorist or police mafia that runs the system. And more importantly, the limitation we have gives us the motivation to never come back to this earth. Leave the world to the westerners since they want it so bad. The world is a tired living organism anyway, thus they are doomed to fail beyond imagination while their leaders are already planning for an escape. I say, let them all suffer beyond imagination. Only when they suffer of the coming diseases, will the majority of the west have motivation to let go of their ignorance, and embrace their divinity by re-becoming one with all Creation.