Although we refer the elites as the people who hold financial and masonic political power, the elites really is you, the you who is doing the inner alchemy and have gone beyond the experience of the dark night of the soul. The so called elites, the masonic idiots, are in deep fear now because their world of slavery and royal orgies is falling apart, more information about their global banking scam is becoming public and their ways to manipulate and censor peoples image who speak important information on the internet and outside internet is coming more obvious. They really have lost the game, just look at Harvey Weinstein. Not exactly the most high ranked mason but still powerful enough to influence hollywood in a big way. But now look at him, According to Joe Rogan show Harvey has been screaming about suicide. This is a guy who owned hollywood and is now being betrayed by his people because the ways have changed and there is no time for fuck ups. The same thing happened at the times when priests had more value regarding the imagery and information that got public. The priests were basically abusing sex with everybody and were rockstars of that time until the orgies got out of hand and they had to be cut. Of course, as you can see, some of the priests even today engage in abuse of sex by abusing children… So back to the dark night of the soul.
The DNOTS takes everything away away from you to a point all there is left is you, the awareness of the content of your mind and body. And although the dark night tends to push many in to intense fatique and to the brick of suicide due to realizing of how much damage we have gone trough and caused others over lifetimes, the benefits really are that great because the experience wipes out a great deal of stored ancestral and personal trauma out of our body which was the cause of many of our earlier decision in life that were based on fear. Since the past stored trauma is wiped out from our bodies cellular memories, in a subatomic level, so is the fearful expectations of the future evaporated from our biological and emotional self. Your mind becomes less and less fragmented in to the past and future, you gain new mental abilities you forgot when your mind got fragmented ,You live in the Now, the present moment, your forehead is serene,  having the ability to make quick beneficial decisions while you smile more frequently, loved and hated by people but this way of being holds not attachment to neither, which is still a  rare experience of being in this planet but humanity is getting there and as I said in a more direct earlier article, the first teacher for many people in the path of Enlightenment, the final destination, will be pain. When you have gone trough immense pain, you are more willing to see your pain as a metaphor that perhaps you are holding too tightly into something in your life and it would be beneficial to let it go,you know, "loose the tension of your grip" which means to allow change to occur which is something modern people just dont like and the western system particularly was built to keep people in full focus to get a mortgage and place all their focus and their lives in bondage in depth to pay the mortgage, in a fearful state, and seemingly never having the time to get out from the loop. This leads us to numbing the discomfort of the loop with all sorts of things: tv, abuse of alcohol, abuse of drugs,abuse of sex, overworking, overeating, over thinking and so fort. If unbearable neurosis or psychological pain comes into your life in this situation due to immense stress or anxiety of trying to fulfill societies expectations of you and you listen to your anxiety then your life will never be the same again.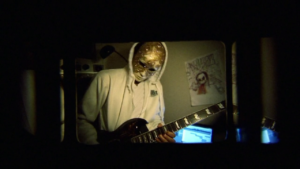 In a good way. The path of pain is fading as humanity raises in consciousness and in the future perhaps after a thousand years, there will be no need for pain, even dark night of the soul due to humanities decreased, perhaps abolished association with drama that leads to trauma. The less ancestral and personal trauma in our cellular memories the less need for strong entity removal methods like the DNOTS. I hope humanity is aware enough to support one another in all departments when all go trough their own divine transformation, the final stop that was already within us but got underdeveloped just like most people are not accurate with writing with their left hand, so is our third eye underdeveloped, almost forgotten due to poor choices in collective and personal life. Perhaps Awakening to your true self will be a norm at that time because that is exactly what this all is. It is a natural part of our evolution and is becoming a more accepted fact of life all around the world and people are uniting while also honoring each ones own unique expression in this infinite imaginary cosmos with infinite possibilities. We are all one and all special. Regarding the utopia where the entire humanity is Enlightened? Well, I am not too optimistic about this issue, although eventually everybody will get it, everybody has the free will to choose to dwell in their own dream illusions of life as long as they want. Ultimately there is no future. Past, present. All illusion. Your mind set during death determines what you are ready to experience. If the life you lived had zero application of the metaphysical forgiveness stuff then you have not energetically cut those cords to your previous experiences thus the experience will come into your life again. This is why the willingness to forgive or letting go (of grievances) is so important.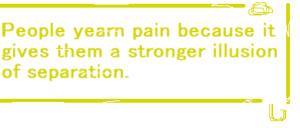 The decision to stay in illusions is not out of stupidity it is simply the souls yearning to experience all the nostalgias of humanity as much as possible. The good and the bad. So if you do not like what I am writing then you can go and experience the things you want to experience in this life. The ones that are awakening now are old souls, they have gained all the experiences needed and are mentally open to receive higher information and start a journey of remembering home which is an awareness of all that is. Their life was already scripted for them to awaken Now since they were mentally prepared for a ride. There really is nothing wrong with this universe of duality and im sure most of you reading stuff like this know that there is no need to save anybody. Just like the divine order is able to place the sun to a distance that is not too far to keep us earthlings cold but also not too close to burn us, this same order within our human chaos is also directing each soul to its beneficial path. People yearn pain because it gives them a stronger illusion of separation but even pain has its limits. The divine intelligence really is in you because you are literally dwelling within its womb projecting a universe that appears separated from you and has caught your attention and traumatized you since the beginning of time space projection. This whole awakening thing clears the trauma away and leads you to the present moment where beneficial choices are now easier to be made without the past and future. Being present is being an elite. You are in sync with your own seasons thus you work smarter not harder. The only "hardness" that comes is the hardness of your inspiration to share your fruits with others and increase your joy.
Emotions Unnoticed that keeps us stuck.
All feelings of negativity triggered by others are also ancient traumas. Without the annoying people in your life these traumas that have rooted you in to this realm would have stayed out of your awareness and would have anchored you here perhaps forever as a body. Be glad of the people in your life for bringing all the dense negative emotions in to the surface. All adversities in life are there to trigger dense energy from us and we can use them to become aware of these energies, although uncomfortable, and allow the divine intelligence or order to evaporate all the toxic memories of the inevitable events that will seem to occur in a seemingly separated world. Trusting this divine intelligence is very important which tends to be gradual. I ended up pushing things faster by putting my self trough extreme situations where trust was a matter of life and death but it worked too! I had to heal from the experience but now I know for sure that there really is divine order in the human world as well.
It was nice to write this one. Giving value to people feels nice. It is great when it becomes your brand/life style because life becomes so organic and you feel abundant all the time and you know things will be alright: definition of an elite. Have you noticed how many times successful people have failed before they became insanely successful? The failure they went trough was there to prove that although things look dark at times, there is always a flip side to it. They started to notice that all the mess in life has a divine purpose. I kid you not. Have a wonderful day.
A great siqn that you are an elite is when you are discerning what you speak in to the Universe. – Klem Kaan