PS: Satan does not attack those he already owns… World war 3 baby, many missed the signs, and are for a rude Awakening… It is inevitable to abandon everyone from your old life who stubbornly insist to be in their comfort zone, thus are loved by Vatican, a satanic entity in disguise. Living in ones comfort zone at other peoples expense is the ultimate sin: the unconcsiouss, and denied sense of quilt that comes out of it, will metaphysically demand punishment, sooner or later. When people insist to hold on the their old life, world war is inevitable. Many demand more things as to have a sense of comfort, and are deluded to see nothing outside brings contentment anyway. These minds, that are unknowingly one with a twisted-collective-mind did not invest enough to understand our purpose, and navigate life trough such Awareness…Many supposed to be Awakening individuals (reading too much Echart Tolle  or Human design) do not even know what a Dark Night Of The Soul is, and cringe when I explain about it…. So, let the Dead bury the Dead. Some are not meant to get it… Some are fallen friends, Ancestors, or just cowards who over fell in love with a dying world. Some are too vagina whipped by their dumb wives, or girlfriends, due to the Ancient Roman Hex of Romance, which is the worse hex of all time…
Satan does not Attack those he already owns… (So, no Abandonment for you, no Dark Night of the Soul for you, no Shamanic sickness, Gang stalking, no Public persecution & character Assasination by Vatican… All this because of your righteousness for spreading the truth about our individual, and collective purpose right here, and right now… You will be kept inside a Truman Show fakery, as a Living dead, missing out the "Christ Underground" of men & women of All ages, who have finally realized the world is an ancient dream state, that has been hijacked seemingly long time ago. But with proper Awareness of actually dreaming your life, the sleeping mind (the person you think as you) can finally balance his mind, and biology, thus navigate trough this labyrinth world, supposed to be Universe, and realize you are actually part of One mind dreaming of separation. Awareness of Dreaming sets your self free from this Ancient Wickedness, or Insanity that is a dream state)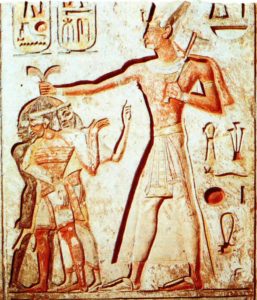 Again, you will have to abandon those who are failing in life, the ones accepting their boring nine to five lives, which is literally an enslaved state, that has been covered with beach vacations, christmas party, boring sex partners, and entertainment. I have come across so called spiritual warriors who were into combat training or martial arts, and all of them have failed, were not able to even perform in my Kung fu film projects without complaining! They complained in secret of course, but then after questioning their martial arts status, they tried to trick my suspicion about them. Heh, but that dumb edomite political psy op shit, dos not work on me… Freemasonry is so faggish, deseperate, and one dimensional it is surprising we even got this far.
Again, like the popular esoteric youtubers, the so called warriors, so called renegades, and shamamans, were all using these concepts to get laid, and hug people, no different from fake Yogis in India. They can not handle the multidimensional truth… And indeed you must be prepared for it, by first realizing, that everything you have been told to bring you everlasting peace of mind is not doing that at all, and will never do it. No man, or woman can fulfill you. No hippie community with group hugs will make you happy,  no Ancient-Gay-Greece toga party will make you happy… Feel free to prove me wrong with you Enlightenment. With your Actions, not words or intelligence. You have to to walk the mud. You can not let the whole World go spiritually, perhaps even physically, unless you first see fully for what it is. Only by seeing what the World stands for, can you make the ultimate decision to let the dreaming of a World go, and never look back, and complain about leaving everything behind. The ghosts of the past will try to hunt you, and you will have to say no all the time.
I personally abandoned everyone… In my mind, they are gone, and dead, our shared history does not matter to me, our shared goals, projects, does not matter… It is very much like your loved one becoming a zombie, and you have to exterminate them, so that they will not bite you… It is so obvious WW3 is now baby, but people have become apathetic to see this. Hollywood movies, has turned men to have a homosexual vibe in them. They fight when I question all of this, passively cannibalizing me, sometime physically threatening.
People from my old life are a living dead, and do not even know it, have no clue the serious commitment they have made to be part of a hidden, but sinister problem, that is the cause of our insane world. Peoples comfort zone is the Worlds worst enemy.
The word "abandonment" hits home very well, it is not a mockery, when the entire world has been dumb to the max, and my type of information gets pushed to be obscured, or shadow banned, and now stalked by government… Of course you have to abandon everyone, who have become normalized to this Ancient madness I forefathers questioned, and died for. As we will do as well. If the people are constantly trying to drag you to some dumb gay like intellect arguments, getting offended like a girl, lying to your face like Judas, being sarcastic or listening to your advanced wisdom, only to forget all of it in a second, then you have to release them immediately. Many are heading towards their grave, and will be harvested back anyway. The ones who are, lets say, Finnish people (Esau) in this life time, are harvested to be Somalians in their next life, Somalians will be harvested back as Finnish/Albino Negroids, and will most likely mis-treat, and rape the ex-Finnish people- now Somalians, who in their Finnish/Albino Negroid life time raped, and abused the Hamite Somalians… They cycle must be cut eventually…
Bodies can not join! We can only join at the level of mind by becoming One mind! No way, can you be one with people still coward to face the worlds suffering as it truly is… You must go inside the cesspool…It is not even a shit, IT IS A CESSPOOL, and you will see, not only shit, you will also see puss, human veins, worms, dead raped children, ghouls, ghosts, expired pharmacy drugs, heroin needles, used condoms, animal corps, old peoples pharmacy coctail pill-poop… You know where I am going with this: CESSPOOL… That is how insane this World really is, but has been covered pathetically to look otherwise. Yet even the cover is cracking  everywhere right now, and has to be reconstructed over, and over again, which is a gigantic noisy mess.
The Bible is about blood and gore guys… After dumb Echart Tolle "pain body" comfort zone seeking concepts, and other new age crap disguised (human design) it is good to let it all go, and face the world as it really is: blood and gore, so that you can come to the fast conclusion that there is no way you want to be part of this game by doing all the things people find normal. Having children must be questioned, because there is no need for it in this planet: having a child is not holier than anything else. Finns, a Nation where all suffer from leprosy/ Albino Negroidism must consider to stop producing their unhealthy children, because their bodies can not stand the coming energies of this planet anymore. Their bodies are already too golum or Albino Negroid type, the gene is not strong enough to last. Grey eye color is a clear sign of leprosy, it is an Ancestral sickness denied. If two Edomites, with grey eye color produce a child, rarely anything potential comes out of it, the child is bound to suffer leprosy as well, and spiritual retardation. Leprosy tends to bring spiritual retardation with it as well, and Finland as a Nation is a great example of spiritual retardation. The country is clearly being over consumed by the people living here, who are absolutely wicked, and unconsciouly enraged with God. All this, is however denied by everyone trough entertainment, over consuming, sodomy… You know the story. Nothing new under the sun. The Western civilization is simply another Ancient Afrika Egypt, Ancient Greek or Rome…That is about to die as well, as they all did.
Truth is very bitter, to a point you do not want to be here for too long anymore, and it is all good. You will most likely loose everything, and be betrayed, by everyone, it is still all good. You will be hated by your own children, it is good… Again, many will remain in their dumb ass comfort zone, at other people expense, and will be bridged towards their own end, by stubbornly insisting to remain in their fleeting comfort, at other peoples expense. Enlightenment or opening your so called third eye is all about mastering how to walk this life being beneficial to everything. I can assure you, it is not about hugging people, and people pleasing them. We have lived a life of truce, but truce is not peace. Now we are at war, which is escalating everyday. Some of us know this, because our knowledge has led us to become targeted, by forces talked about in fiction. But truth is indeed stranger than fiction. Hollywood films are extremely one dimensional, and retarded, when you reach high experience points (EXP) in life. It only happens by facing everything. I can assure you, that even Jackie Chan, Tupac, Elvis, Michael Jackson, Bruce Lee, and all the rest Masonic artist, are not ready for this, and in fact, did not make it in this life time. Only Yahawhashi that the world in deep ignorance insist to call Jesus, even Yeshua, is still the true example, and so are the rest of men, and women who worked themselves to tap to that same consciousness, but have been deliberately been obscured by the faggot Mason archetypes of that time .
So, the Bottom line? The grand finale? Well, in summary… I never cared about your dumb feelings anyway, I cared about your Soul… World War 3 baby.

Matthew 10:34-36 King James Version (KJV)
34 Think not that I am come to send peace on earth: I came not to send peace, but a sword. 35 For I am come to set a man at variance against his father, and the daughter against her mother, and the daughter in law against her mother in law. 36 And a man's foes shall be they of his own household
Only by Awakening from the dream or Awakening to your senses, will you be truly beneficial to the world, and our future. All else is vanity. You have to be in spirit to see the wickedness or Vanity of this World before you can become Vertical perceptionized or Enlightened. You will be called to stand for Truth, trough proper actions and expressing your truth, even if it may lead to Death.  Are you ready for this? Are you ready to be betrayed in all levels? Are you ready to see what Public persecution means? I can assure dumb Echart Tolle, Deepa Chopra, Jackie Chan, Michael Jackson stuff were not ready for this… Let's read this parable…
Matthew 10:22 (KJV)
And ye shall be hated of all men for my name's sake: but he that endureth to the end shall be saved. 23But when they persecute you in this city, flee ye into another: for verily I say unto you, Ye shall not have gone over the cities of Israel, till the Son of man be come. 24The disciple is not above his master, nor the servant above his lord. 25It is enough for the disciple that he be as his master, and the servant as his lord. If they have called the master of the house Beelzebub, how much more shall they call them of his household?
It is better to loose everything in your life before shit really hits the fan. Because once it does, at least you have zero investment left to this world. You have seen with your naked eyes that many in this life time will not be able to make the atomic transition out from this prison planet, that has been covered with glamour, or entertainment to which even quite advanced intellects FELL in love with, and may not make it.
I am excited of the coming war, because everything is going to fall, which must happen. Almost everyone failed. My friends, and family are not an exception. The western Albino Negroid Cave dweller kahazarians from Caucasoid mountains will not give up with their madness, and will drag their own worker class to their death as well. I will have the last laugh anyway, because I went trough a though road trying to alert people of the coming psy ops… And all was vanity. I was put trough hell just by speaking. So Of course the man made world has to die to start all over again, but this time, guys like me ruling the rest of you, enslaving you, because the scriptures are saying indeed, that the Western spiritual retardation, or Albino Negroid Golum cave dweller-Europa era failed, and are marked for death.