Hi. This is a rare take in Finnish, once again regarding Mika Waltaris cheating. Finland is country of about 5 million who are still escaping themselves regarding this matter. I am thus the first one to put this mans work out of the picutre as fast as possibl,e or at least the one starting the process, so that our younger generation, especially the ones from Egypt Afrika do not have to be fed with this mans lies ever again.
Tämä on sivustoni ensimmäinen Suomenkielinen artikkeli koska aika tikittää ja tämä vale on ollut Suomalaisten kesken niin pitkään haudattu, pisteeseen missä jokainen täysiverinen Suomalainen on mukavuusalueella ja luulee olevansa Egyptiläisten eli Afrikkalaisten jälkeläisiä ja näin se vain mene, eikä tule koskaan menemään.
Mika Waltari on jäänyt kiinni muinais Egyptiläisten tahallisesti väärentämisestä olemalla mukana vapaapuurari propagandan edustajana (vasemmalla kuvassa Mika Waltari vapaamuurari käsi asento). Mika Waltari on kuulemma arvost
ettu ja sankari Suomen porvari poppoossa ja hänen tietty kirja joka kertoo Afrika Egyptistä löytyy koulujen kirjahyllyistä ja monien Suomalaisten hyllyistä. Kirja on kuitenkin täyttä valetta ja propagandaa, tyypillinen muurari materiaalia. Muurareilla on hämmennyksessään obsessio linkittää itsensä muinais Afrika Egyptiläisiin, jotka ovat toisella nimellä Numibialaisia eli Natiivi Egyptiläisiä. Minä tiedän tämän koska olen Heprealainen eli Numibia-Turkkilainen.  Numibilaiset pakenivat Kreikka-Rooman valloituksen aikana eri puolelle Afrikkaa (mm. Sudaniiin, Nigeriaan, Ethiopiaan, Ghanaan, ja myös eri puolelle nyky Egyptiä kuten Aswan ja Luxoriin) Muurarit ja koko Suomen historia on siis ylösalaisin toinen käärmemäinen tapa miten he yrittävät linkittää itsensä Egyptiin on väittämällä se on Arabialainen maa, eikä se ole näin.  Waltarin kaltaisilla ihmisillä ei ole linkkiä muinais Egyptiin vaikka kuinka yrittävät linkittää itsensä sinne kirjoillaan ja musiikillaan. Heidän muinais tausta on tod näk Plaedialaisia jne, joka kuulostaa mielenkiintoiselta, mutta ei mun juttu, koska olen Egyptistä, eli todella fyysinen olento kovalla kallolla, joka osaa ottaa iskuja vastaan. Se on jokaisen täys Suomalaisen vastuu ensin jättää Egypti taakse, meditoida ja sitten katsoa, mihin sydän vie. En ole rasisti, videossa on kuvia itsestäni ja äidistäni jonka pitäisi rauhoittaa niitä joilla on resistanssii jättää Egypti konsepti taakse ja motivoida itsensä löytämään biologisen juurensa. Yleinen idea Euroopplaisista on että he olivat Afrikkalaisia jotka asettuivat Eurooppaan. Kylmyys pakoitti heidät luoliin, ei voinut syödä kasveja ja sen seurauksena raaka lihan söynti normalisoitiin, joka ei ole ihmisille tarkoitettu mutta ainoa keino selviytyä. Raaka lihan syönti vaikutti käpyrauhasen kalkkiutumiseen ja siitä eteenpäin Eurooppalaisten päättely kyky johti yhä enemmän tilanteisiin joissa aivot kalkkiutui mm. sisarusten parittelu (Game of thrones muistuttaa tästä). Videossa selitän Englanniksi enemmän tästä. Toivon kaikille Suomalaisille onnea löytämään itsensä, mutta ensimmäinen askel on unohtaa Egyptin fantasioiminen ja rakastaa itseänne sellaisena kuin olette. Osa teistä on tod näk eri tähti järjestlemistä joka on joutunut syvään unohdukseen tässä uni/quantum todellisuudessa, eikä siitä voi syyttää ketään, mutta vain pistää asiat takaisin järjestykseen, jonka nyt teen, koska 5 miljoonan mailmassa kukaan ei ole vaivautnut korjaamaan ja jättämään tämän kirjailian ns. hitti teoksen taakse. Mika Waltari, Agatha Cristie ja niin moni Euroopassa asuva ei kuitenkaan halua, tai välitä tehdä tätä, eli he tuohovat oman elämänsä ja epäonnistuvat valmistautumaan tästä koulusta nimeltä fyysinen elämä. Meidän elämä on kuin yliopisto, jos tämän ei pikaisesti tunnista tietoisesti, niin tervemenoa, koska toivon kaikkea parasta kaikille, mutta se vaatii myös, että asiat pistetään takaisin perspektiiviin, muuten on liian myöhäistä ja monien Suomalaisten kohdalla valaistuminen on liian myöhäistä. Porukalla on vääristetty kuva maailmankaikkeudesta eli Jumalasta joka on johtanut masenukkseen ja suureen raivoon. Masennus johtaa masennukseen, eli aivot surkastuu/ kalkkiutuu taas jälleen, ja vaikka henkilö ei fyysisesti tee itsemurhaa, on itsemurha jokapäiväinen mantra ja kuin rapu kiehuvassa vedessä, henkilöllä tulee tarve vetää muitakin hänen masennukseen, jonka Mika Waltari ja myös Agath Cristie on tehnyt. Keskityn tänään Waltariin.
Video alhaalla on englannin kielinen ja menee yksityiskohtiin munais Egyptiläisten eli Numibilaisten alkuperästä joka on meidän Heprealaisten, Egyptiläisten eli Afrikkalaisten kesken tuttua, joten tämän kirjailijan puheet ei ole tervetullut Egyptiin. Haluan kuitenkin yksin kertaistaa pieniä faktoja muinais Egyptiläisten eli Numibialaisten alkuperästä joka on kirjoitettu Raamattuun myös. Genesis 9:18, Genesis 10:6.
Raamattu todiste ja paljastus Munais Kemetin eli Egyptin alkuperästä
Hei, Mika Waltari ja hänen kannattajat. Onko korvat  kuulolla?
1. Noah lapset = Shem, Ham, Japheth
2. Hamin lapset (Noahin nuorin poika) = Kush, Mizraim, Put ja Canaan.
3. Ham tarkoittaa Egyptiksi Musta.
4. Egypt tarkoittaa Musta Kreikaksi ja muinais Kreikaksi.
5. Kemet, Egyptin alkuperäinen nimi tarkoittaa Mustien maa.
6. Mizraim (Hamin poika) on toinen Egyptiläisten kutsuma nimi.

PIENI YKSINKERTAISTETTU LISTA MIKSI NATIIVI EGYPTILÄISTEN ELI NUMIBIALAISTEN VALTAKUNTA KAATUI.
1. Hiili v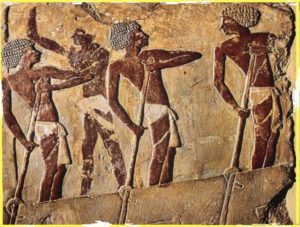 oimakkaat Kemetiäläiset/ Muinais Egyptiläiset jotka rakensivat eri siviilisaatioita ympäri Afrikkaa ja purjehti Niilen jokea pitkin Egyptiin ovat kaikista lähempänä Annunaki veriryhmää. En aio puhua Annunakeista tässä artikelissa, koska haluan pitää artikkelin mahd maallisena)

2. Muinais Kemet eli Muinais Afrika Egyptin valtakunta pysyi kasassa 60 000 vuotta jonka nälkäiset Assyrialaiset, Turkkilaiset ja Kreikkalaiset yritti valloittaa.
3. Muinais Egyptin viimeinen Bantulainen eli Natiivi Egyptiläinen (nyky Sudanilaiset, Nigerialaiset, Etiopilaset, Somali jne) mutta Agnostinen Faarao nimeltä Wahibre (Raamatun Faaro Apries) joka ei ottanut hänen esi-isien sääntöjä vakavast, päästi nälkäisen Turkin, Assyrian ja Kreikan Afrika Egyptin sisälle kauppaamaan, mutta myös perustamaan omia reservejään. Faarao Wahibre antoi vieraille luvan harrastaa omia hellenistiä uskontoja ja tyhmyydessään itse rakastui hellenistiseen seksi-himo ja uhrilammas kultt-uuriin (kultti) myös, jota Hollywood, vapaamuurari porvaristo ympäri maailmaa ja Vaticaani poppoo harrastaa tänäkin päivänä. Tämän takia uskonnolla on kova himo rationalisoida esim pedofiliaa, transgenderismiä ja lisääntymistä, jotta poppoo voi harrastaa kyseenalaistamatonta paritteluaeli olla huomaamatta, että parittelu ei ole niin tärkeää, koska tarve lisääntymiseen ja vanhaan perhe mentaliteettin ei ole vesimiehen aikakautena enään tarvetta. Meidän potentiaali on paljon suurempaa. Potentiaalilla en tarkoita maallista potentiaalia vaan henkistä/ metafyysistä.

4. Macedonia-Kreikkalainen rojaali joka vieraili Muinais Egyptissä onnistui saamaan Bantulaisen eli Natiivi Egyptiläisen rojaalitytön raskaaksi ja asiat alkoivat muuttumaan.
5. Plato ja muut kreikkalaiset historioitsijat tahalleen puoli väärensi, eli antoivat puoli totuuksia maalaaksen itsensä Natiivi Egyptiläisiksi jotka keksivät kaiken tarvittavat ihmiskunnalle ilman agendaa. Samaa väärennöstä yrittää Mika Waltari tehdä. Hollywood on pitkään ollut mukana tässä agendassa tekemällä elokuvia kuten Elizabeth Taylerin Cleopatra, 1999 Muumio trilogia, Christian Balen Mooses elokuva jne. Kaikki on propagandaa ja valetta. Jättäkää Afrika Egypti, Bantulaiset Numibialaiset ja Heprealaiset (Mooseksen jälkeläiset eli Numibia Syyria tai Numibia Turkkilaiset) rauhaan. Jopa heprealaisten tausta on väärennetty. Muinais Egyptiläisten eli koko Afrikan Hermetiikka on varastettu ja piilotettu Vaticaaniin. Sitä on käytetty mustaan magiaan ja kaikkien ihmisten orjuuttamiseen, koska Vaticaani ei osaa Hermetiikka. He kusivat totaalisesti keskiaikana, kun koko Eurooppa oli 500 vuoden pimeydessä ja Euroopan kansa meni takaisin luoliin asumaan. Ihmiset alko luolaelämässä mutaatioitumaan ihmisapinoiksi tai luolamiehiksi. Klonkku hahmo Taru Sormusten Herroista on kirjailijan oma tapa tuoda tämä totuus esille.

Tässä on tekemäni Englannin kielinen video. Saatte arvata mikä Waltarin kirja on kyseessä. Kirjaa lukee tänäkin päivänä moni Suomalainen ja väärin koodaavat DNA:taan informaatiolla joka ei sovi heidän aivokemiaan. Videon kannessa on Mika Waltari ja kolme Heprea taustaista komeaa nuorta miestä:  Minä, Thin Lizzy ja Guns n Rosesin kitaristi Slash. Me ei olla mustia, mutta auringon alla meistä tulee tummempia ja muinais Egyptiläiset hyväksyy meidät ominaan kuten Moosekselle kävi, joka oli Heprealainen eli Numibia valko-arabi ja niin oli Jeesuskin. Video kannen alareunassa on kolme Bantulaista, eli, vielä kerran, Muinais tai Natiivi Egyptiläsiä jotka on Niilen virtaa pitkin mennyt kohti nyky Egyptiä perustamaan Afrikan ensimmäisen monikulttuurisen siviilisaation nimeltä Kemet/ Egypti. Vielä kerran, Bantulaiset, eli muinais tai Natiivi Eyptiläiset asuvat tällä hetkellä paikoissa kuten Sudan, Nigeria, Etiopia, Ghana ja myös nyky Egyptissä kuten Aswan ja Luxor. He eivät ole kadonneet mihinkään. Henkilönä joka on viettänyt vuosia Afrikassa ja ollut Egyptissä, pyramiideja ja muinais Afrikan siviilisaation jäännökösiä, jotka on samaa arkkitehtuuria kuin muinais Egyptin, on joka puolella Afrikkaa. Piste. Halutteko että painumme muualle Suomesta? Ei haittaa, mielellään. Afrika on loistava mesta, mutta ensin kristinuskonto ja Islamin täytyy siirtää takaisin Suomalaisille ja Syyrialaisille (Turkki, Iran jne) voitte omin keinoin sumplia toimiiko se teillekkään. Jos olisi toiminut, ei olisi Mika Waltarilla, englannin kuningattarella tai jenkki dollarin takana muinais Afrikkalaisia symbooleja, joilla ei ole tekemistä heidän perinnön kanssa. Tämä sama plagioiminen on toistunut esim musiikki maailmassa missä musiikki genren, esim rokin ja jopa klassisen musiikin pioneerit ovat Bantu eli Natiivi Egypti taustaisia. Sama pätee teknologissa. Internet, jonka kaikki tällä hetkellä käyttää, on Natiivi Egypti taustaisen ihmisen keksimä jonka onnistui patentoimaan Juutalainen korporaatio. Kännykkä, jääkaapit, instrumentit sama juttu. Monet naiset fantasioi tummista miehistäjohtuen Murjaaneista keskajalla. Näiden asioiden takia propaganda Natiivi Egyptitaustaisia vastaan on niin vahva. Tarkoitus on pitää heitä epätietoisina ja orjina ja käyttä epätietoisia Eurooppalaisia syntipukkeina kantamaan likaisimmat tehtävät. Hah, ei tule onnistumaan sanon minä.