Awakening from the dream of physical world and body, or in other words, awakening from the dream of a life of being born as a body, to eventually work hard to survive and to eventually die as a body is a growing phenomenon happening all around our world now. People have been introduced to this new way of being either true tragic such as a mental breakdown, loosing a job, loosing a loved one, loosing health and so forth, that makes the individual question the meaning of existence in a more authentic and inquired way rather than just intellectualizing it to sound more wiser to others. Many people have been reporting similar stories of collapsing and having an out of body experience where their consciousness gets seemingly removed from the body and they see themselves in a tunnel like place and a light at the very end of the tunnel which reminds the seeming individual that there is more to life than what our perception (5 senses) shows us and that consciousness is not limited to our brain. Some people have a more gentle introduction to this new way of being by simply reading about quantum mechanics or a metaphysical book like the Power Of Now by Echart Tolle or just stumbling across a blog post such as this which makes the reader more obsessed with seeking more information to confirm that this is what is going on and is a topic that should be paid attention to. There are also a number of people who have been into conspiracy theories, and although the basics are true which is that we are all slaves within a system governed by few insane satan/ego consciousness worshipping individuals who invented religion, health care, hollywood and our economic system to exploit souls, these people who are into conspiracy theories have naturally given up on this subject because they have finally understood that all it does is stimulate negativity, paranoia and fear into their minds which keeps us stuck in linear time, so they end up giving it up and lean towards a more positive direction which eventually leads them to metaphysical and mystical direction, the way out of this world or the process of healing the mind that is projecting a dream of a world and body. The dream of separation.
However, being awakened in the beginning stages, although exciting and should be so, does not make you special. It is a natural process of evolution. In fact, from the worlds point of view you may be considered valueless to the world because most of the times the people who end up going trough the beginning stages of awakening from the dream of birth and death in a western set up especially will find it very hard to function in a world that was designed almost perfectly to keep the sleepers asleep. Having all the universal energy running trough your open egoless mind can make you very tired at times. For example in Buddhist tradition it is normal to find refuge after awakening because the noise and demands of the world becomes overwhelming. The world we see outside of us is basically a result of dreaming so all it does is that it will always promote complicated systems, people in power, people in medicine, in media, in news, in science, in music and film industry, all that are coming from a place of unconsciousness, in other words, they are coming from a place of making the world and body real to us and something we must take seriously not realizing and admitting that there is nothing to take serious about this world because we are literally dreaming our lives and have the power to change the content of our dreaming at any time. To be co- creators of life.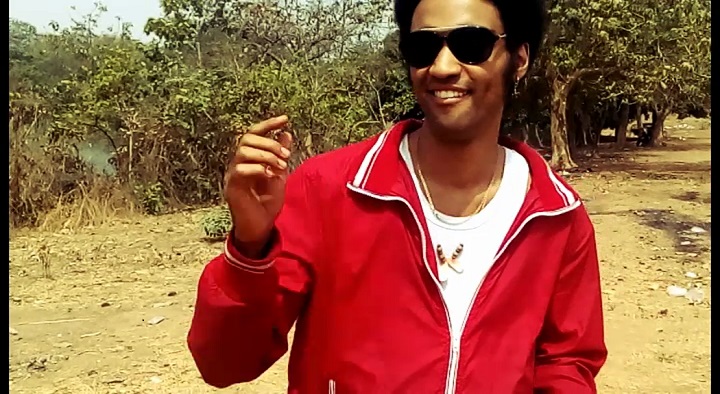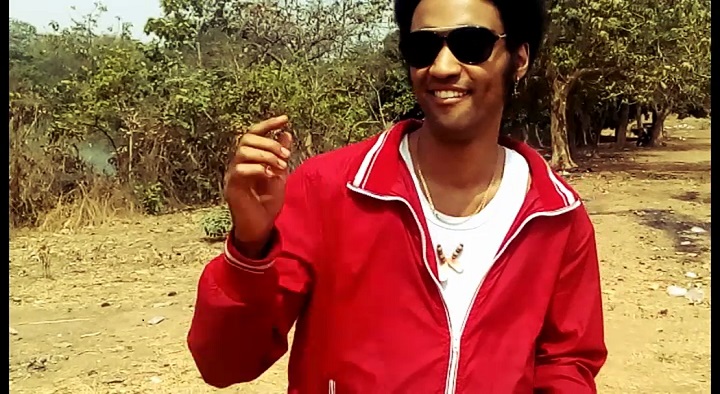 When you start awakening and you see beyond the falsity of this world or matrix which results you being stuck in two opposite worlds, one at the earthly plane and the other one being sometimes blissfully high in a different dimension only to come back to the earthly plane and depressed of not being ready to reach home yet, you will most likely find it hard to function in the physical world, in relationships and in all areas of your life for a while. A typical result is to end up isolating your self from the world around you and find solace in aloness because not only are you realizing that our so called leaders, news reports, scientist, religion, medicine and famous artist are coming from a place of unconsciousness, you will also realize that your previous decisions before your awakening with relationships, hobbies and ambition was also coming from a place of unconsciousness, to serve your ego desires! You will realize that all your decisions regarding friends, relatives, hopes and dreams, prior to your process to awaken from the dream of birth and death, have been made by you to distract you from reaching Enlightenment, the way out of this dream. I think this is why many are avoiding Enlightenment because you are basically seeing the truth of who you really are by contrasting it with who you are not. You are seeing that pretty much all of your relationships, hobbies and ambitions, the good and the bad were conditioned by you to remain in a literal sleep and throw your power away.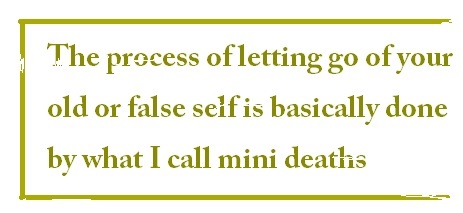 This is why so many people who are awakening have reported the same old story which happened to me as well which is that pretty much all relationships with friends, family, hopes and dreams ends up falling apart once the individual sees beyond the veil (starts to awaken from the dream of birth and death). These individuals and activities served you to keep your ego identity intact which was your secret wish and forgotten reason you started dreaming of a world and a body in the first place but if you really are for the job to leave the dream, it also means that you must reach a point of letting go of your false self and everything that perpetuated that false identity. The process of letting go of your old or false self is basically done by what I call mini deaths so if you have a relationship that was chosen from a place of unconsciousness such as the fear of being alone or a need for validation and love, for survival etc. this relationship will be removed to learn more self love and trust your self. If you have a crappy 9 to 5 job which only motivation was to make money to survive, the job will sooner or later fall apart for you to learn to trust the universe in difficult times and to see if you are able to be kind to yourself and to others while going trough these difficulties. Since you are the dreamer of physical universe (the dream of birth and death), at some point as you advance in your awakening, you will realize that it is not God that is placing you to go trough these situations, it is you who is doing the whole thing for the sake of your and mankinds evolution. If you have strong resistance to these radical changes that will take place once you answer the call to awaken from this insane dream of birth and death I can assure you life will do the work for you because you can not be around certain individuals or circumstances anymore anyway. Many of your old friends and family members and people in general will hate you and will try to pull you back to their beliefs that serves to keep remaining in the dream or matrix. They will unconsciously, or the fear of losing you, try to pull you back to ego consciousness, to distract you back to body identification rather than being a lucid dreamer. Inside they know that you are indeed dying but in a good way, that you are graduating from the earth plane and going to a completely new vibration or dimensions of existence and since they are too addicted to ego consciousness, the body, the drama, the fear, the mind chatter and the pain, they are not ready to let go.
People who are still asleep are in other words addicted to ego consciousness that gives them the illusion of being a brain body complex. It has been going on for so long that letting it go is hard and if you have been into drugs like I have the typical step of letting go of your addiction to drugs or alcohol is to let go of the people who are into the habit! This is basically why the common symptom of awakening/letting go of ego consciousness involves releasing the people who are not ready to do the same. Not sharing the same addiction for drama there is basically nothing to share anymore, no reason to be around, nothing to talk about and when you let go of ego consciousness this is exactly what happens with your old friends, work environment and even family. It will all fade away. If you resist this natural process and stay with them you will see it can get very awkward, hopeless and difficult to have a conversation with people absorbed by ego consciousness because they will unconsciously talk about their lives or events in the world that has nothing to do with what is true. Even if you do not talk things will be painfully awkward because in reality we are minds and we communicate to one another telepathically so in some level your old relationships will sense that you have changed… Most of them seeing it as a bad thing. For example in my case, when I went trough the dark night of the soul which is a word for a rapid expansion of awakening and I was more introverted than ever, one of my old friend while high and drunk asked me disapointed "what happened to that alpha male Klem I used to know?"
So do not panic when relationships starts to fade away and people will distance themselves from you or you will distance your self from them. You are growing out of your peer group, this is normal, this is evolution! If you try to save the relationship by pulling your friends or relatives to your frequency by sharing about your esoteric experiences the typical reaction is blank stares thinking you are crazy. In my case some have gotten aggressive because they have a hard time to accept that their problems and pains in life are all self created to basically sabotage their chances to be truly free. Religious people will have a hard time to accept that the god they pray to is actually the ego god invented by insane but ingenious individuals and extraterrestials who are here to control mankind. In many cases, many people awakening who told their relatives about their esoteric discoveries has led them to mental hospital only to be misdiagnosed with mental illness by greedy doctors. This happened to me guys so keep this hidden knowledge to your self. Many are not mentally prepared for this stuff anyway so let them be and wallow in their misery until they have also had enough of their mental and physical pains. Namaste.