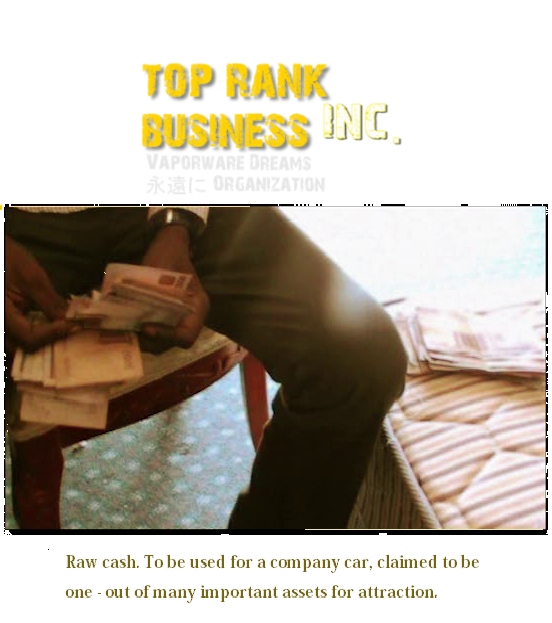 Full Synopsis.
Top Rank Business inc. (Vaporware Dreams 永遠に Organization). Is a gritty documentary feature film shot with a micro budget of 20 000 $ since july 2014. The narrative, vaporwave, dream pop and retro synth driven documentary film, is a biographical story, about overcoming the initiation stage of Enlightenment, challenged by a young, hard working stunt-team founder and a dj producer called Klem Kaan, a self employed not-so-diplomatic filmmaker musician, who later in life (mostly because of global economic repression) has no other option but to cut loose all familiarity, the old life, and go all in with the Universal will calling his name to drop the old world, relationships and passions and to embrace something more real, something alligned with our hearts but something very unfamiliar to most of us. The trip to Africa took me to a new territory and it lasted 2.5 years until I was ready to return home and embrace the other stages of awakening from the dream of birth and death. Without this trip and the pain that was involved I would have been stuck in my old life.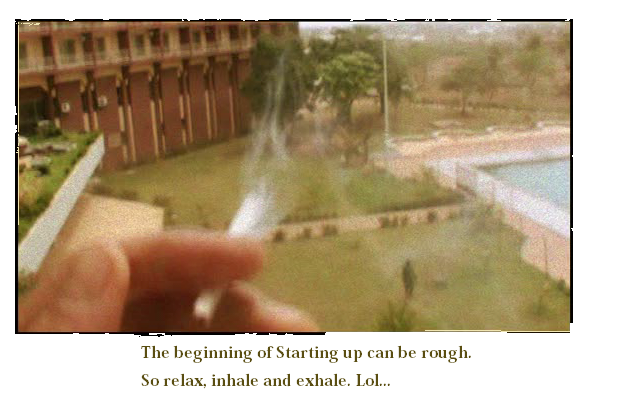 The film takes place during the time of chibok girls kidnappings, the spread of ebola and the so called bokoharam. It begins in Nigeria with a road trip from Abuja to Sokoto, a military environment in the north of Nigeria and a city next to Sahara deserts. A place of radical market ventures for elitist (royal Britains own lands there) and a great opportunity to learn, is estimated to receive a positive closing. However, when things turn seemingly wary, and important decisions become self imposed, we end our venture with final thoughts, metaphors and maybe a contract to launch a platform larger than life… or come to the brave but deep understanding of the start-up being no more or less, but a means to reach yet another "level" of self realization.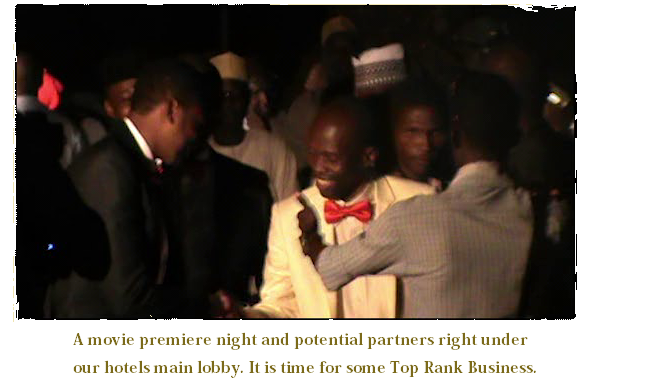 Although Top Rank Business inc. (a.k.a Vaporware Dreams 永遠に Organization) is a true story of Klem kaan as a start-up company. With the collaboration of "vhs video filtering" vaporwave and Klem Kaan's retro synth ep, the feature film ultimately attempts to reveal the wary perceptual nature of us as homo sapiens growing up within ancient, unchanged business formalities and expectations that is designed to keep us in fear and thus in eternal sleep.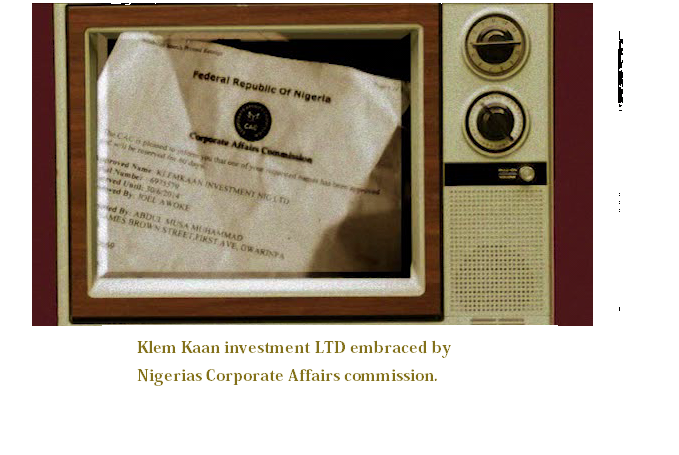 "A seeming individual, a mere fish out of water with a start-up plan of his own. Apparently catapulted out from all familiarity, used as a means, or symbolism to reveal the wary perceptual nature of us as homo sapiens, growing up within ancient, unchanged business formalities and expectations that is designed to keep us in fear thus in eternal sleep."