I came across Ralph smart videos somewhere around 2011. I did not pay much attention to his work, and returned back to his videos as a bench watcher many years later. I had an on, and off thing about his style, and eventually felt off about the whole thing. I felt bad for coming to this conclusion, and even rooted for Ralph smart afterwards anyway, to help his platform grow, in order to raise the awareness of his listeners, and humanity. But like so many consciousness movements, so is Ralph giving you a "Coca cola spirituality" that tastes so good, but will not nourish the soul, and release you from the insane cycle of birth and death, thus release everything that was there to keep you stuck within that insane cycle…
Awakening from the Dream of birth and death is tough, and the toughest road anyone can pick within a Greek-Roman hellenic system that is not master friendly at all. The game is not as it was 2000 years ago, and many people will fall from your life, and the Matrix will make you a Matrix reject, and obscure. The ego thought system that runs the matrix hologram is not meant to be your friend because it feeds off of you. You are it's energy source. You are it's food supply. Yes, very much like in the movie The Matrix…
You defeat the ego by accepting the frailty of the body, and the entire world. You stay open to the fact that this is a world of shift and changes, and that nothing lasts here. You can enjoy the "tragic" play of dense life, like watching a movie, but by first noticing we live in a dense dream state, which is a nightmare state of separation, covered with glamour. Don't believe me? Am I still a cynic to you? Look, I am having a good time, but that is because I am also releasing the world consciously. Like Buffy the Vampire slayer, I do the same dirty work by facing the cesspool the man made world is trying to cover with all sorts of distractions, entertainment, and fake romance meanings, so that we will never meaningfully release our attachments to the world, and our expectations of it.
Before jumping to Ralph Smart, here is a quote from A Course in Miracles, where the voice of holy spirit or Yeshua speaks trough the book regarding the hellenic nature of our world covered with glamour.
T-17.IV.8. The special relationship has the most imposing and deceptive frame of all the defenses the ego uses. 2 Its thought system is offered here, surrounded by a frame so heavy and so elaborate that the picture is almost obliterated by its imposing structure. 3 Into the frame are woven all sorts of fanciful and fragmented illusions of love, set with dreams of sacrifice and self-aggrandizement, and interlaced with gilded threads of self-destruction. 4 The glitter of blood shines like rubies, and the tears are faceted like diamonds and gleam in the dim light in which the offering is made.
Again, feel free to have fun in physicality while it lasts, but also allow the hellenic nature of this world to sink in by facing the darkness, otherwise you will not have the motivation to release the dream meaningfully or organically. Ralph Smart is convincing it's desperate people who over love the world, and it's pleasures, that there is some kind of hope in this world. The real hope is to Awaken from this world by escaping the dream, being a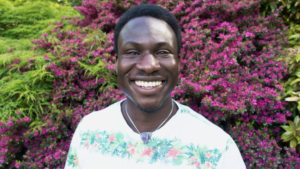 n example to others without people-pleasing, and let the so called powerful entities of this world that fed from your energy, to starve to death: esoterically speaking, by not giving your energy, or investment to the holographic matrix dream state ever again. Few spiritual paths are set for this release, because they are pointing at the glamour of this world, and how to behave nicer or more spiritual in order to make friends with the matrix. They are not assisting you to see the neurotic cesspool, in the mental level, and physical level as well in order to meaningfully release it. The sinister nature thus remains obscure, due to the seekers need to still fit in, find a mate, eat grapes, eat peanuts, and eat seeds, and find more gatherings, and intellectual concepts that reinforce this way of being..
Ralph is most likely a nice guy, yet the tools, like so many other paths, will not prepare the person to really see the dualistic nature of our world, and find the motivation to use our every day life as a classroom where we learn to unlearn the world, by embracing a none filtered perception. Ralph does not cover the meaning of crucifixion or Shamanic journey or Shamanic death or dark night of the soul, all that are synonym, and are about an intense transformational process very much like a messy caterpillar within it's cocoon darkness, finally becoming a butterfly, and embracing an entirely different life form!
The world is a living organism, but also a dying one, so it wants to ascend, and\or transform by letting it's former self go. Since you are part of this world, a cell so to speak, it is vital to consider tuning with the worlds transformation, or puberty. Do not expect puberty to be without transformational pains. Youtube promotes esoteric videos that tend to dismiss the growing discomfort of esoteric transformation, all that are meant to help you out-grow this world just like we out-grew playing with children toys back in the days.
Your body will die anyway, so why not use your lifetime wisely by gently detaching from your humanity, rather than reinforcing your love with a world which is an illusion. The pop culture spiritual paths that are promoted by Youtube, and end to Oprah show will not dispel your illusions, they will most likely reinforce them. The life you think you want in this planet will keep you as much inside the matrix as are the things of nightmares that you wanted to a void. The only good use of nightmares is to realize we do not want to eat, grapes, peanuts and vegans every single day with a smile on our face, and the cat down the road, only to go trough the digestive process, get the food out of our system, and sooner or later eat again. Human body, that does not last, is glorified by many seekers… The ones in their 20s, some even in their 30s are not expected to realize the temporariness of all. Let them have their moments learning the world has nothing to offer. Once you know the outside world really has nothing to offer, you learn more to depend only on God,. This only happens after you have nothing else left but God.
As said before I have rooted this guy in my earlier works just to support another artist. I never agreed his way of giving "sugar candy" esoteric information to children, but I justified his ways by thinking that "perhaps children need candy once in a while". By children I mean his young listeners, and fans. However, too much sugar messes up with your system, and calcifyes the brain. In other words, the cuddly information he gives will not really lead the person to spiritual fulfillment, and spiritual maturity, which is a journey of courage, and preparation for a totally different life form, unsupported by the matrix world, and all the people who love the world.
I have linked an article about a lady sharing her interesting moments with the fans of Ralph Smart, and their reactions to her and other people who questioned Ralph Smarts works publicly. I ended up doing my own experimentation by commenting on one of Ralph Smart videos. I ended up having  similiar results. When I commented on one of Ralph Smart videos, asking him to prove his degrees on psychology I was hit with 3 negative comments by his fans. One account was deleted after it trolled me. My personal message to Ralph trough his website regarding his school degree has not received response.
I do not mind being wrong about Ralph. He seems like a nice guy. Yet his website About section is also very dismissive about his education, and Awakenings.
The article, and discussion also points out Infinite water website About section lacking depth, about his academic achievements.