I do not care about Sigmund Freud or Carl Jung. Two guys that were on the right place at the right time, and gave information in a none threatening way, to blend with the rest. Freud was actually one of those dumb freemasons actually, to confuse the masses with so called psychology, which is now a normalized mentality to treat people with mental challenges… But Carl Jung did say that a typical Western man tends to spend his first 35 years of life learning to integrate to the world, and once he hits the age of 35 – 40 years of age, another phase hits him, which is to realize that nothing works (career, children, spouse, vacations) and that it is time to learn how to detach from the world, and ultimately let it go. To die consciously while still in a body.
However Carl Jung was not aware of Nations that are a Biblical failure. I am talking about Finland. People here, not just the locals, but people from all backgrounds , ages and spirituality, have invested so much on their mates, jobs, and children that I can't really say much will happen in their lives Awakening wise. Letting go seems to be too much of a threat, and their time is spent in the grid, and around people who are reinforcing the grid, and also expecting you to do the same: to run the grid, for their own survival. You see, Finland is one of those comfort zone type of places with social security, and an ancient collective attitude of embracing not taking big risks, or leap of fates. This is the reason why the youth does not create or push their works at all or despise the idea of greatness without others expense.
Friends and family have all fallen for this comfort zone trap, and they actually believe in the lie, even some authentic conscious individuals in their 20s, and early 30s are currently in this place, still questioning… But I can not blame them… Awakening at the end of the day is literally about dying consciously, and allowing your world to break down, and to see what lies beyond the mundane, while still dwelling in the mundane at the same time. Once you have let go enough of the things, and habits, that were messing up your perception, then life will become more deep, your perception has more clarity, and a deeper initiation is activated… And things can get a bit weird I kid you not. But All this will be a means for you to learn to let go of the old world even more, and to become prepared for anything which would incl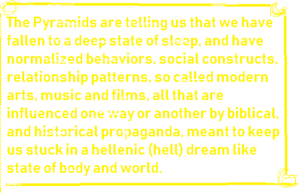 ude manifestation, if it is necessary. The last thing to catch up with letting go, in my innerstanding, and overstanding, is our physical body and brain complex. Again this world is not a nice place. Its packed with noisy unconscious people who are mindless thus a walking dead, programmed to distract one another, and normalize this sodomite behaviour… Or they simply are a none player character, or bots within our holographic, amazing reality simulation.
We live in a system born and governed by swine hellenic – genetics that took over Israel. The hellenic masons used Ancient Afrika spirituality, and magic upside down by creating religion which is the first "level" to govern people to act perpetually only rooting them into a de javu slave Mary go around. Even the Bible uses the same swine imagery to depict the shadow so called "powers" that be, and Many classical art paintings of hell images are not so far from depicting this semi swine- semi human mutant type of humanoid that has mastered being a virus, and leeching on other peoples souls, eating these souls in order to survive.
We are not at the top of the food chain. And this is not to scare, because too many are waking up due to traveling, reading, and simply being tired to see the same theme of confusion, and separation everywhere. The Pyramids are telling us that we have fallen to a deep state of sleep, and have normalized behaviors, social constructs, relationship patterns, so called modern arts, noisy music, and films, all that are influenced, one way or another, by biblical, and historical propaganda, meant to keep us stuck in a hellenic (hell) or sodomite dream like state of body, and world. A system which came from the Greek – Romans who, once again, eventually hijacked Ancient Afrika, Israel and it's hermetics. Ancient Afrika Egypt or Israel were basically a collective where a lot of people knew their "Christhood" originating from the word Ma-ati (meaning of Ma-ati explained at the end) The indigenous people were able to have passion, and talents, thus build Pyramids, and much more, but denied by dumb Alien theories I also fell for, but all lies. We are amazing beings. Jesus (Yahawashi) who was a Hebrew with Native Egyptian (Bantu) roots, thus called a Hebrew, is just one man who discovered hum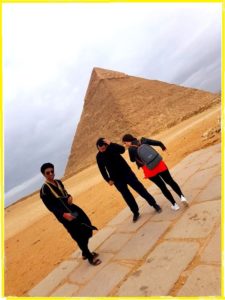 anities hidden powers within him self, and going to Ancient Afrika such as Egypt, was part of Jesus (Yahawashi) story where he was becoming initiated to discover the ability to manipulate this dream reality known as planet earth… But also to use his discoveries to return, and to reveal the lies the so called common men were told by the Roman or Edomite so called Empire.
The Swine philhellenic  genes or The Greek or Romans stole, and copied Ancient Afrikan spirituality, as said before, they used the Ancient Afrikan organic life principles or hermetics, made it upside down, in order to create religions and to patiently create a culture where they can exploit souls. As you probably know by now, All official religions are upside down perceptions, and copied versions of Afrikan hieroglyphs, found all around Afrika, not just Ancient Egypt or as some would call Kemet. The upside down distortions of Afrikan hierolglyphs known as religion, was eventually imposed first subliminaly, and then trough force, and was normalized. The Hebrews were known to respect these Ancient Laws the most, and still do that, once they remember who they are.
All official religions APPEAR different, but the subtext, the attempt to twist percetpion is the same. It is The blueblood swine-hellenic family tree, who are a reincarnation, or enetic continuation of Ancient Roman Empire family. This is why nothing has changed. The same 2000+ year old mentality is running today, just with different names known as corporations. So instead of Kings running the show, we have corporations. The corporations, however, all lead back to a family tree that never inherited this world, and were supposed accept their working class inheritance because that is what their forefathers. If the Rotchchilds really would be meant for rulership, the world would be a paradise.
This Phil-Hellenic way of living, which the last Carbon dark Kemetian (Egyptian) but Agnostic Pharaoh-Wahibre was attracted to, without considering the future effects, is basically about gay orgies, sacrifice, normalizing pedophilia, normalizing abuse of sex and over consumption of foods/ materials. The idea is to turn morality upside down, and make people to become never forgiven. You know, the "Do what thou wilt thing that Alestoy Crowley parroted. That quote by Crowley is hellenic in a nutshell, and very much acted out in hollywood. Which is constantly ratted out now, and what a joy is that… The stuff they do in Hollywoods behind the scenes is the same Ancient Greeks – Romans were known for. It is a behavior that came way back in time by Caucasoid cave dweller albino negroids who lost their divine DNA blueprint for various reasons (survival mentality, meat eating, lack of sun, lack of melanin skin protection, Calsifying their Pineal-Glands) and started to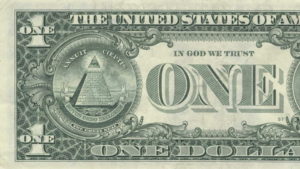 act out homosexual behaviors, denying spirituality, mated with their closest siblings, became committed to not balance their Carbon or have anything to do with melanin, thus became more out of balance, hated their brothers with stronger Carbon etc. They have since then escaped their inheritance, and are trying to force themselves to be from Israel. They force themselves to be everything else but their true Golum identity.
The statue of "Sphinx" (real name Horemakute) stands for the original Carbon dark mother of the Native Egyptian men. The face of Horemakhute (Sphinx) is pointed to the east, to high- light the original mothers pitch dark skin tone that was able to withstand super heat of the sun, and so were all her Native children of Egypt. There is more meaning to why Horemakhure statue (sphinx) is faced to east. It has to do with astrology as well, but I will not go there in this post.
So, once you know Life is a dream you know that life is indeed magical, but we have misused magic, and it has turned to a collective, and very dense unconscious mess. Majority are scared to face head on, and are actually denying this in their every day life. Do your best not to be one of them. You can do it. If you are reading this, and have finished the article, then you are on the right track.
The Meaning Of Ma-Ati (Christhood)
The picture below is a collective of Native Egyptians, also known as Bantus, Israelian, and some call Nubians who were among Israel men. The picture depicts beings who attained their Ma-Ati state of mind or Christhood, or a very high state of expanded Atomic Awareness. The same atomic state, Jesus (Yahawashi) re-discovered 2000 years ago. These Native Egyptians in the picture however were "Christed" many thousand years before Yahawashi was, or at least gathered an Awareness that would lead them to life times of more expanded awareness.
Just like Jesus (real name Yahawashi) who was said to manipulate the dream reality here and there, such as walking on water/ levitation, so were these guys having their own natural skills activated. They were a collective of highly conscious people. Not all of them, but a bunch of them indeed, thus were able to do the things they left behind in Ancient Afrika such as Egypt. We are re-remembering these skills once again as well. At least some of us. Many are throwing their potential outside the window too…
The feathers on top of the Native Egyptians or Bantu Israel helmets represents their hearts that are lighter than a feather. The measuring of their christhood (Ma-Ati) was based if their hearts were lighter than a feather. If you heart is purified from guilt, anger, hate, sarcasm, lust, grievence etc, then you have passed the initiation. You have no more a grab bag of heaviness in your heart, and will be able to travel to higher vibratory dream states majority of people tap briefly while sleeping at night.

As a person with a modern Egyptian or "Arab" bloodline I must caution that Modern Egyptians, considering themselves only Arabic is very Self defeating…If you consider your self as a modern day Egyptian, you are still a continuation from Native Egyptians Bantu Israel. Egypt is Afrikan, and had to be renamed back to Egypt during the 60s when "Arabic republic" was turning the country to hell fast. The few, and the masons know this: the spirits there will not allow Egypt to be renamed due to the new names satanic frequency, and DNA manipulation effects. Forgetting, and not doing anything to remember your Native Egyptian Bantu Israel heritage, who invented and still invent secretly everything we have today (no only the pyramids) You are cutting your Totemic Ancestral connection, and are doomed to fail by attaching to only one Totem, which would be our so called Arab heritage, which is also filled with sodomy, slavery, betrayal, and especially Ancestral abandonment of the lines of such as Abraham, Isaac and Jacob, going trough Moses. You would be failing to understand your Totemic connection to these men. All this needs repentance. Egypt has become very Gay. Too many gays in the streets, and too many European old women buying men prostitutes… All This is a manifestation of a failed Afrikan Nation, so called Egypt, that sold their entire Ancestral connection for few pennies… Other Afrikan countries like Marocco, Lebya, Tunisia are no different, they failed as well… Even the modern Egyptian flag is a statement of a failed Nation. When you look at Egyptian flag, the supposed to be Totemic Ancestral Eagle symbol is covered with a bastardized Masonic symbols, Jewish Christian stuff.