Anyone who is embracing this rather difficult life curriculum will notice the people you thought you knew dropping out from your life bit by bit. You are literally jumping timelines or dimensions, which creates cognitive dissonance with the ones strongly magnetized to the Archonic framwork, or Linear, one dimensional perception of life.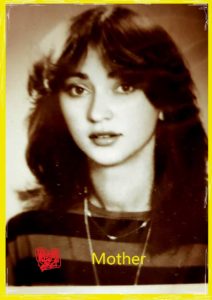 The people who are trapped in the nine to five grid chose to go that way, due to having an unconscious rage towards God which must be projected outward. We have all been there, but some snap out of it, while others wont. I have had many talented friends who wasted it all, these people chose to have meaningless spouses,  sex and romance (Romance comes from the word Rome, and Roma was about death) The rest who did not choose romance, kids and sex, chose to listen to their parents, got a job (which means persecution in Hebrew) and did not question their parents, and the other so called authorities. The so called authorities, starting with the so called Banking family, are actually the most rebellious beings, due to their ability to express their wrath of God on the entire world. They have blamed God to the point of sabotaging anything living on this planet, and are thus marked to be euthanized by the Loving forces of Creation known as UFO chariots. Unfortunately one of the Elites best mocking towards God, was to use subliminal witchcraft to hijack peoples essence or spirit, and turn almost the entire mankind adherering to a thought system that is against God, or the Universal intelligence which guides according to the laws of Oneness. This is why A Course in miracles says that the World was created as an attack on God. The situation has indeed escalated to a point that there is noway we have many years to go. The ones that claim otherwise do not seem to be gang stalked enough to realize the wickedness is un-cureable. You have to use your brains here dude, we live a time where sodomy is worse than the times of Sodom and Gomorrah, and that place got destroyed in one night! The end is nigh, and those who can not see this, or are denying this, are for a rude Awakening. For many it has become too late. The country where I was born is a Biblical failure because I came across only one person that was able to prove me wrong, but I have my suspicion that he was actually one of those good Reptilian hybrids who is going trough their own unique lessons in order to be saved from uncontrolled reincarnation. The rest, especially the ones that are considered as humans, have a long way to go, and some are not going to make it.
The old 3d matrix based relationships are breaking down because majority of the people from your past are addicted to their linear misery, and want to marvel in it due to their fascination towards being miserable.  Misery is very seductive. Majority of you Awakening from this reality, which is a dream, know that to detach from the dream, we are also asked to look at everything that would keep us cemented in the dream. Majority of our old habits, our thinking, our relationships were doing exactly that: cementing us into the dream. You will be asked, even forced to let them go. Something dramatic comes eventually to separate you from others, if you have resistance.
If you go back to your old relationships, it is not unheard that the people of higher consciousness feel depleted after spending time with people still not aware of the things happening on this planet. We live in an atomic or vibratory Universe, a deeply quarantined part of it that pretends to be solid, or dense. It seems that we are separated, apart from one another, but we are indeed just one mass of Atoms. A soup of consciousness, meaning we are all one Mind. Your Old friends perceive the world as solid, and like to pretend we are separated like Iisac Newton and other masons insist to believe. It takes many years to change your perception from upside down to right side up perception. It takes time to change your perception from linear perception to a vertical one. These changes will effect the physical body as well, and will cause a de-mutation process which becomes obvious as your observe your brain, and bone activity. You will literally feel your inside changing, which is why a lot of rest will be required. You will need so much rest, that you may not be able to work for a long time. This is where fate comes in because we live in a system, that attacks God, which means even Gods initiatives will become questioned or persecuted along their already hard tasking transformation, and attacking your peace or rest is one the worlds favorite ways to distract your divine downloads. This is where gang stalking steps in for example. It is a phase that reminds you that your transformation is becoming alarmingly obvious that you become classified as Extrterrestial or threat to the government…
So when it comes to your old friends and family… Allow the miserable people from your old life be miserable. Some will come back to you, because conscious people are needed on this planet right now. But before that, as your vibration gets higher, the jealousy, and hatred from your old relationships will become apparent, thus the idea to spend time with these people will loose meaning. Heh… I personally wish the people from my old life to suffer beyond imagination so that they will let go of their dumb comfort zones, and come to a place of being where I am,  so that I do not have to hate them anymore for being cowards, boring and dumb. They used to be cool, interesting people with so much potential, and talent. I saw light in their eyes.
Awakening is a life or death thing. You see. If your brain is not rewired in a way that can absorb higher consciousness, as earth is raising its atomic vibration, then all the other realms that are less dense than earth, will rip you apart. This same consciousness is coming to this planet day by day which is why there is much confusion on the planet. Awakening is very biological. That is why it is also known as Kundalini awakening. It is a big blow for the system, organs, brain etc. When a person is not aware of these planetary changes, they get depressed, sick, addicted to things or will have compulsions to distract themselves with overworking, and all other madness. Then the body breaks down, and you age fast, most likely will not make it. In my observation, people past the age of 30 without any spiritual initiation or even basic understanding of our global ponze scheme situation are doomed.
My personal life has been filled with loss of  many different things, but the joy that comes out of it is something that can not be explained. I still talk to my mother once in a while, who is dear to me, and I am open to communicate with my brother when it is truly needed. All the rest in my life: perhaps gone forever. I am a wanderer now, people come and then I release them in joy when it is time. My relationships so far have not lasted long because I out grow them very fast. I learn the lessons behind these relationships fast, so there is no need to sustain something that has already expired. Awakening is an isolating path because the path prepares you spiritually to leave this world behind. Without getting tired of your old live you will not have the motivation to release everything. Many have found ways to replace their boredom of life with new concepts… We have reached an era now, where peoples unfulfillment can be replaced soon with virtual reality trough a RFID micro chip. I would not go there If I were you…